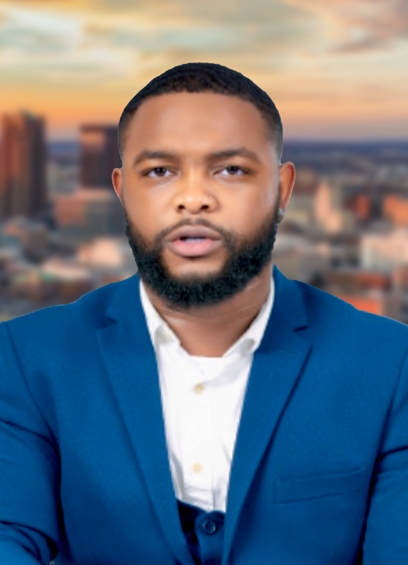 Cjay Caldwell Law Clerk/ Receptionist
Bio
Cjay Caldwell, our law clerk/receptionist, was graduated Cum Laude from Berea College with a B.A. Sociology, and a minor in Law Ethics and Society. There he received the Department of Labor Award (2018), which recognizes a commitment to duty protecting concerns for fellow workers, and the Student Employer of the Year (2020), which recognizes reliability, quality of work, professionalism, and uniqueness.
Cjay's strong work ethic was molded when he worked as a Court Attendant for the late Honorable Anne Durward. She inspired him to explore a career in law and he will sit for the LSAT in November of 2023.
Cjay welcomes clients, both new and existing, with a smile and a warm word.
Cjay is a Birmingham native and new godfather.