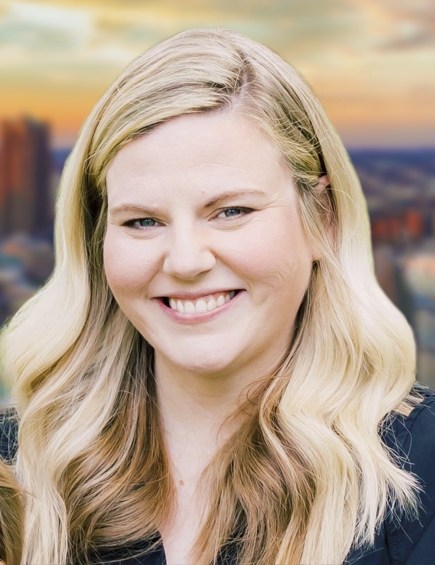 Christina Vineyard Associate Attorney
Bio
Christina has been an integral part of the firm since 2013. She is a very active member of the legal community and has achieved numerous honors in her eight years of practicing law. She is a member of the Alabama State Bar, Birmingham Bar, BBA Women's Lawyer Section, BBA Young Lawyers Section, BBA Scholarship Committee, and Birmingham Bar Future Leaders Forum. Christina was also co-chair of the Birmingham Bar Family Law Section (2022). Because of her commitment to both the Bar and service to the community, she was chosen to be a member of the BBA Future Leaders Forum in 2021 and received the Birmingham Bar Outstanding Service Award in 2022. Christina has moderated panels of lawyers and judges for the Birmingham Bar CLE's.
Christina is a graduate of the prestigious American Academy of Matrimonial Lawyers Institute in Chicago, Illinois (2018). Christina is a member of the Alabama Family Law Association where she currently serves as Co-Director of its Divorce on the Beach Annual Seminar.
Christina co-authored "Solutions for Problems Presented with Virtual Trials," Family Advocate. American Bar Association, Vol. 44, No. 2 Fall 2021.
Christina is a graduate of the University of Alabama at Birmingham (2011) and a graduate of Birmingham School of Law (2016).
Christina resides in Argo, Alabama with her husband, Willie, and their two daughters, Eliza and Eloise. She also currently serves as Vice President of her Homeowners Association.